IMEFY Italy is a leading player in the Italian and worldwide cast resin transformers market for quality, timeliness and reliability.
With over 20,000 transformers installed in over 60 countries in 5 continents and direct technical-commercial collaborations in over 35 countries, IMEFY Italy offers its customers quality solutions for the most varied energy transformation applications.
Founded in Arezzo in 2002 by the encounter between cast resin transformers Italian pioneers in Italy, Mr. Toscanini and Mr. Maggini, and IMEFY SL, a Spanish company based near Madrid, which since 1973 has been manufacturing oil filled distribution transformers with rated power up to 160 MVA and voltages up to 245 kV, followed later by cast resin transformers, IMEFY Italy has been the protagonist of a stable and constant growth based on the union between a continuous Quality development, thanks to the enormous know-how available, and the development of win-win Commercial Partnerships with national and international partners.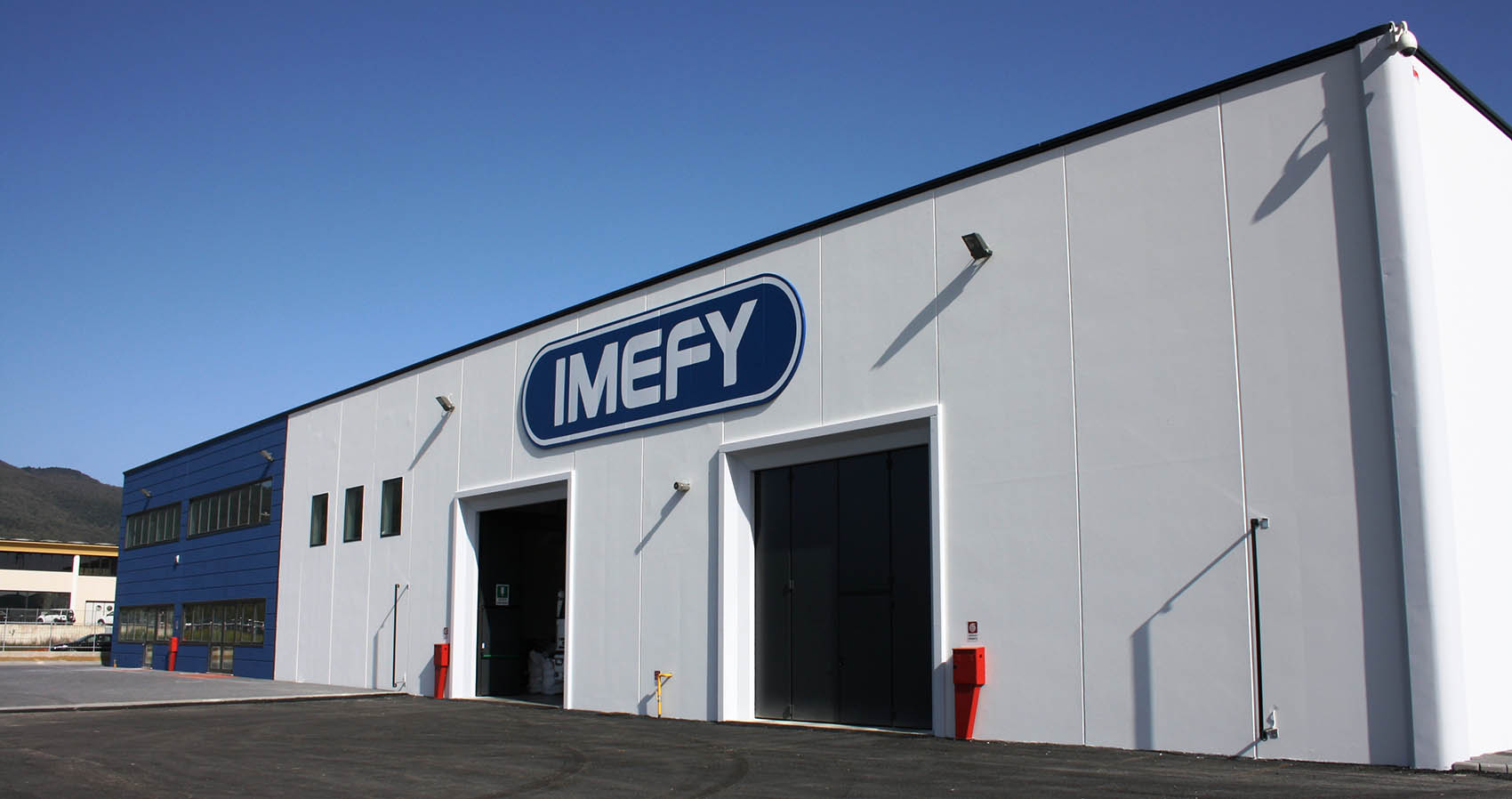 Current Imefy Italy plant - 2011- Arezzo, Italy
In January 2011 IMEFY Italy moved to a new plant designed specifically for the production of cast resin transformers and equipped with the most advanced equipment to continue the business plan.
IMEFY Italy has achieved the most prestigious corporate and product certifications, national and international, from the first certification for the Climatic, Environmental and Fire Behaviour Classes to the most recent compatibility tests with the European Ecodesign legislation carried out at CESI and ENEA.
IMEFY Italy has also successfully participated in prequalification processes of its products in the most various geographical areas of the world, from Chile to Vietnam, from Russia to South Africa, and has been selected by some of the most prestigious companies in the world for their plants and projects.

First Imefy Italy plant - 2002 - Arezzo, Italy

Since 1973, when IMEFY, S.L. began the manufacture of oil filled distribution transformers, followed a bit later by cast resin distribution transformers, our company has continuously grew up and the range of power and voltage covered by our transformers has been also enlarged.
To undertake this expansion, IMEFY, S.L. has the most sophisticated engineering and manufacturing resources, as well as a highly qualified human team. In this way, we have evolved, both in the national and international realms, and we have devices installed in all the five continents.
Also, IMEFY S.L. actively participates in national and international working groups, where the Standards for this kind of machines are created and developed.