IMEFY Italy has had the privilege of having been selected by some of the highly reputed national and international brands for the installation of transformers in their own sites.
We have selected 1.500 projects in 60 Countries that you can review in our Reference List among the countless installations in Airports, Seaports, Tunnels, Eolic and Photovoltaic Plants, Conventional Power Plants, Tunnels, Mines, Datacenters, Stadiums, Hospitals and Customers like Maserati, Rolls Royce, FCA, BMW, Mercedes, Pirelli, Ferrero, Thyssenkrupp, Lukoil, Tocardo and Prada.
IMEFY Italia ha avuto il piacere di essere selezionata da alcuni dei più importanti brand nazionali ed internazionali per l'installazione dei trasformatori nei propri stabilimenti.
Tra gli altri importanti clienti ed innumerevoli installazioni in Aeroporti, Ospedali, Parchi Eolici e Fotovoltaici, importanti clienti come Alstom, ABB, Schneider Eletric, Siemens, Thyssenkrupp, Telecom, Pirelli, Unicredit, Fincatieri, Vodafone, Enel, Mercedes, Rolls Royce, Tocardo, Prada e molti altri abbiamo selezionato 1.500 progetti in 60 Nazioni che potete visionare nell'Elenco Referenze.
Main Power Transformers References
N° ­2 ­-­ 16.000 ­kVA ­-­ 20­/­10 ­kV ­-­ Shopping ­Center ­"Passage" - ­Krasnogorsk­city
N°­ 1­ - ­7.500 ­kVA ­-­ 15­/­6,3 ­kV ­- ­Hydroelectric ­Powerplant­ - ­Aosta
N° ­1­ - ­6.000­ kVA­ -­ 20­/­3,15 ­kV ­- ­FCA­ Paint­shop ­Alfa ­Romeo ­- ­Cassino
N°­ 1­ -­ 6.000­ kVA­ -­ 20,75­/­6,3 ­kV­ - ­Termovalorizzatore ­- ­Crotone
N°­ 1­ -­ 6.000­ kVA­ -­ 20­/­6,3­ kV­ - ­Hydro­ Power ­Plant­ - ­Posada ­- ­Romania
N°­ 1­ -­ 5.500­ kVA­ -­ 20­/­0,69-0,69 ­kV ­- ­Profilgrass - ­Pesaro ­Urbino
N°­ 4­ -­ 5.000­ kVA­ -­ 33­/­6,6­ kV­ - ­Al-Dura­ Scheiba ­Refinery ­- ­Baghdad ­- ­Iraq
N°­ 3­ -­ 4700­ kVA­ - ­3,3­/­3,15 ­kV ­-­ Impala ­Platinum­ –­ 16­ Shaft­ Man ­&­ Rock ­Winders
N°­ 1­ -­ 4.000 ­kVA ­-­ 10,5­/­6,3­ kV ­- ­IRU ­CHP­ Co-Generation ­Plant­ -­ Tallin ­- ­Estonia
N°­ 1­ -­ 4.000­ kVA­ -­ 20­/­6,9­ kV ­- ­Heron ­Combined ­Power­ Plant­ -­ Thiva ­- ­Greece
N°­ 2­ -­ 4.000­ kVA­ -­ 20­/­0,42 ­kV­ -­ New ­APM­ Terminal ­-­ Rotterdam
N°­ 1­ -­ 4.000­ kVA­ -­ 22­/­0,4­ kV ­- ­Stabilimento ­Ferrero ­-­ Torino
N°­ 2­ -­ 4.000­ kVA­ -­ 10­/­6,3­ kV ­- ­Lukoil - Perm ­Oil ­Industry ­- ­Perm
N°­ 3­ -­ 4.000­ kVA­ -­ 21­/­0,725 ­kV­ - ­Biofuel ­heating­ plant ­- ­Lahti
N°­ 3­ -­ 3.500­ kVA­ -­ 11­/­6,6­ kV ­- ­Maselspoort­ Pump ­- ­Mangaung ­Metro
N°­ 1­ -­ 3.500­ kVA­ -­ 11­/­0,415 ­kV ­-­ Amigo ­Bangladesh ­-­ Gazipur
N°­ 2­ - ­3.300­ kVA­ -­ 20­/­0,4­ kV ­- ­Centrale­ Hydro ­Alpe ­Adria ­-­ Udine
N°­ 4 ­-­ 3200­ kVA­ - ­6.3­/­0.4­ kV ­- ­Balti­ Powerplant ­-­ Narva
N° ­1­ - ­10.000­ kVA ­- ­15­/­6,3­ kV­ -­ Teleriscaldamento­-­ Cuneo
N°­ 1­ -­ 6.000­ kVA­ -­ 20­/­6,3 ­kV­-­Hydro­ Power ­Plant ­in ­Romania ­- ­Posada­ - ­Austria
N°­ 1­ -­ 6.000­ kVA­ -­ 21­/­10­ kV ­- ­Salerno ­Papermill­ - ­Salerno
N°­ 1­ -­ 6.000­ kVA­ -­ 20­/­10­ kV­ -­ Fincantieri­ - ­Venezia
N°­ 1­ -­ 5.500­ kVA­ -­ 20­/­0,69-0.69­ kV­ -­ Gruppo ­Felappi ­- ­Fano
N°­ 1­ -­ 5.500­ kVA­ -­ 21­/­0,565­ kV ­- ­Stone­ wool ­production ­- ­Grosswilfersdorf ­- ­Austria
N°­ 2­ -­ 5.000­ kVA­ -­ 15­/­6­ kV­ -­ Teleriscaldamento­ Salluzzo­ -­ Torino
N°­ 1­ -­ 4.500­ kVA­ -­ 20-22­/­20­ kV ­- ­Oil ­Rigs­ -­ Laos
N°­ 2­ -­ 4.000­ kVA­ -­ 20­/­6­ kV­ -­ Mercedes-Benz ­new ­plant ­- ­Ludwigsfelde ­- ­Germany
N°­ 1­ -­ 4.000­ kVA­ -­ 20­/­3.15 ­kV­ - ­FIAT ­- ­Foggia­ - ­Italy
N°­ 1­ -­ 4.000­ kVA­ -­ 33­/­13,2­ kV­ - ­Codelco­ -­ Chile
N°­ 2­ -­ 4.000­ kVA­ -­ 15­/­0,4­ kV­ -­ Saint­ Gobain­ -­ Cremona
N°­ 1­ -­ 4.000­ kVA­ -­ 23­/­0,4­ kV ­- ­Planta ­de ­Vidrio ­Dialum ­- ­Chile
N°­ 1­ -­ 4.000­ kVA­ -­ 20­/­0,8­ kV­ - ­Photovoltaic­ Park­ -­ Larissa
N°­ 1­ -­ 3.500­ kVA­ -­ 22,9­/­0,46­ kV ­- ­Importaciones ­Total ­Sport ­EIRL ­- ­Lima
N°­ 1­ -­ 3.300­ kVA­ -­ 6­/­21­ kV­ -­ Universal­ Hospital­ -­ Tirana­ -­ Albania
N°­ 6­ -­ 3.250­ kVA ­-­ 6,6­/­2­x­2,2 ­kV­ - ­NMDC ­Limited ­- ­Siemens­ Salsburg ­- ­Austria
N°­ 4 ­-­ 3.150­ kVA ­- ­20/0,4 kV - Marco Polo Airport - Venezia
Airports
DHL Terminal - Leipzig, Germany
Aeroporto Marco Polo - Venezia, Italy
Vantaa Airport - Helsinki, Finland
Bromma Airport - Stockholm, Sweden
Tallinn Airport - Tallinn, Estonia
Seaports
New APM Rotterdam Port - Rotterdam, The Netherlands
Naval Base Northern Sea - Wilhelmshaven, Germany
Harbour Stockholm - Stockholm, Sweden
Military Unit of Baltic Navy - Leningrad region, Russia
Porto Industriale - Livorno, Italy
Tunnels
Gilon Tunnel - Israel
EPADESA Project - Paris, France
Variante di Valico - Firenze Bologna, Italy
Traforo del Frejus - Aosta, Italy
Galleria Scandicci - Firenze, Italy
Shopping Centers
Armani - Milano, Italy
Prada - Venezia, Italy
La Rinascente - Milano, Italy
Spinning Fields - Manchester, UK
Zsar Outlet Village - Vaalimaa, Finland
University and Research
Universidad Nacional de Ingenieria - Lima, Perù
Center of Science and Intensive Technologies - Moscow, Russia
Istituto Nazionale di Fisica Nucleare - Siracusa, Italy
La Sapienza - Roma, Italy
Vrije Universiteit - Amsterdam, The Netherlands
Governamental
ENEA - Roma, Italy
Commissione Europea - Ispra, Italy
Palazzo della Regione Veneto - Verona, Italy
State Parlament Land Niedersachsen - Hannover, Germany
Ministero della Giustizia - Roma, Italy
Buildings and Towers
The Madison Project - London, UK
TV tower "Alexanderplatz" - Berlin, Germany
Atrium Tower - Israel
Zam Zam Tower - Dhaka, Bangladesh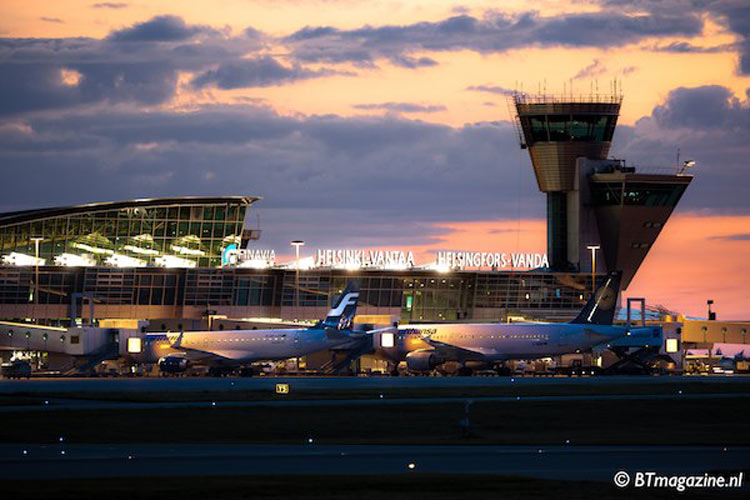 Helsinki-Vantaa Airport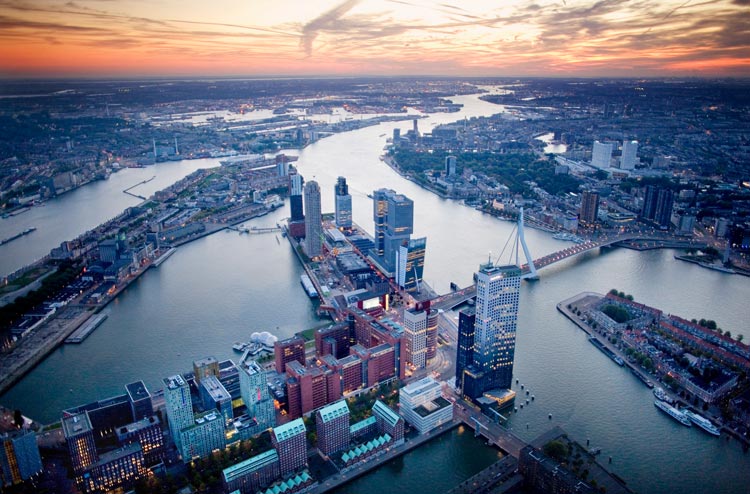 New APM Rotterdam Port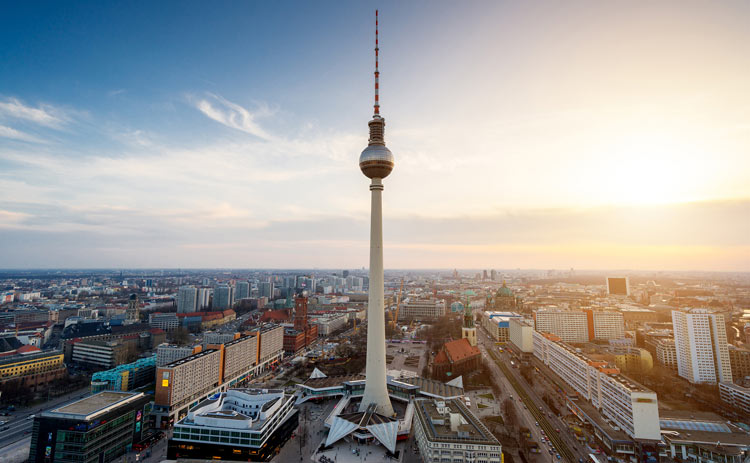 TV tower Alexanderplatz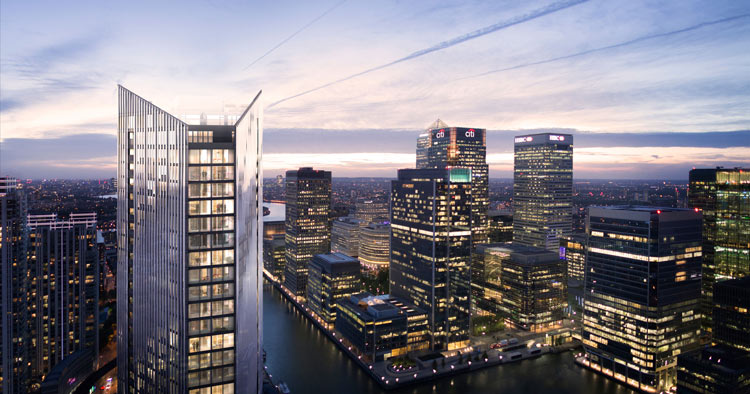 The Madison Project - London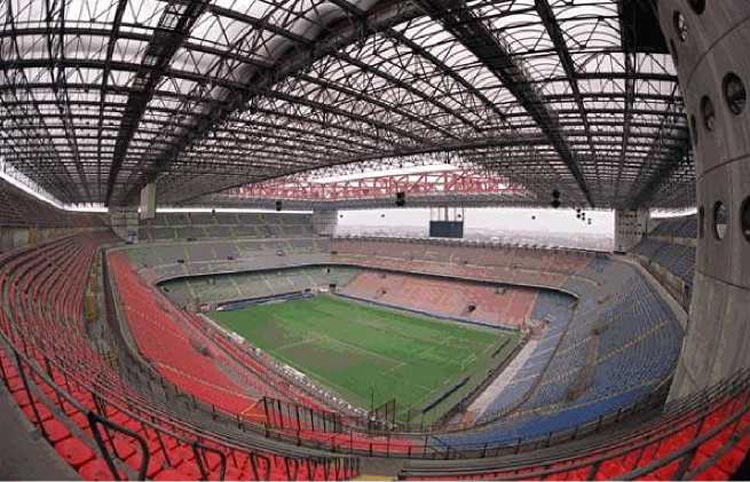 Ac Milan Inter Stadium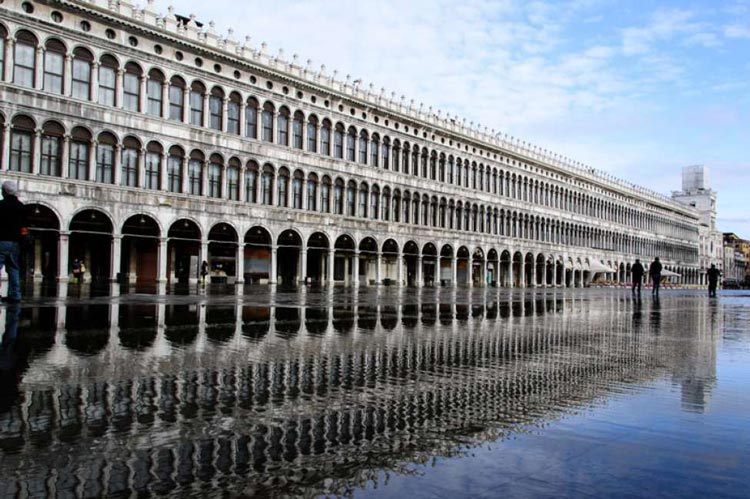 Procuratie Vecchie San Marco - Venezia
Stadiums
Arena stadium - Jerusalem, Israel
San Siro Ac Milan Inter Stadium - Milano, Italy
Helsinki Olympic Stadium - Helsinki, Finland
Juventus Stadium - Torino, Italy
O2 Arena - London, UK
Events
Winter Olympics 2006 - Torino, Italy
Expo 2015 - Milano, Italy
Colombia Pavillion Expo 2015 - Milano, Italy
Argentina Pavillion Expo 2015 - Milano, Italy
Japan Pavillion Expo 2015 - Milano, Italy
Hospitals
Ospedale Careggi - Firenze, Italy
Ospedale Niguarda - Milano, Italy
Kainua Hospital - Kajaani, Finland
Hospital Sankt Elisabeth - Germany
Carea Hospital - Kotka, Finland
Pharmaceutical
Rosatom - Zelenogorsk, Krasnoyarskiy region, Russia
Aventis Pharma - Varese, Italy
Italfarmaco spa - Milano, Italy
OJSC "Farmak" Pharmaceutical Plant - Kiev, Ukraine
International Chemical Industry - Italy
Museums
Museo Egizio - Torino, Italy
Museo della Civiltà Romana - Roma, Italy
Procuratie Vecchie di Piazza San Marco - Venezia, Italy
Historical Museum - Signagi, Georgia
Museo Palatino - Roma, Italy
Water Treatment
Maselspoort Pump Station - Bloemfontein, South Africa
Tedagua - Lima, Perù
UMEVA Waterplant - Umeå, Sweden
Tallinna Vesi Wastewater Treatment Plant - Tallin, Estonia
GomelEnergo Water pump - Gomel, Belarus
Utilities
"Chernigvvodokanal" Utility company - Cherkasy, Ukraine
Sai Gon Power Company - Ho Chi Minh, Vietnam
Enemalta - Malta
Tedas - Turkey
Elevali - Viljandi, Estonia
CONVERTERS, TRACTION AND RECTIFIER
Railways & Subways
Stazione Alta Velocità - Reggio Emilia, Italy
Russian Railw ays - Novosibirsk, Russia
RFI - Mestre, Italy
Metro Roma - Roma, Italy
Berliner Verkehrsbetriebe Metro - Berlin, Germany
Drilling
Impianto di perforazione - Laos
Perforazione metropolitana Riyad - Saudi Arabia
Tunneling Project - Omexom Straubenhardt, Germany
Mufulira sinking project - South Africa
Mines
Agnico-Eagle Finland Oy Goldmine - Kiistala, Finland
Codelco - Chile
Lebedinsky Mining & Processing Plant - Gubkin, Russia
Oil shale Ojamaa mining VKG - Vornu Village, Estonia
African Barrick Gold - Bulyanhulu gold mine - Tanzania
Oil & Gas
Lukoil-Perm Oil Industry - Perm, Russia
Gazpromneft - Russia
Tobolsk Neftehim Oil Industry - Tobol'sk, Russia
Vancor Oil Deposit - Mosco w, Russia
Yaroslavsky Oil Refinery - Y arloslav', Russia
Hoisting
Anglogold Ashanti Tau Tona Mine - South Africa
Impala Platinum – South Africa
Venetia Diamond mine - South Africa
Nchwaneng Mine - South Africa
Sibanye Stillw ater – South Africa
Datacenters
Over 150 Transformers to NDA Datacenter providers - Ireland
Indectron Data Centre - Gloucestershire, UK
Telecom Italia Acilia - Roma, Italy
Fastweb - Milano and Verona, Italy
Tiscali - Cagliari, Italy
Metallurgic Plants
ThyssenKrupp Acciai - Terni, Italy
RUSAL Aluminium plant - Krasnoyarskiy region, Russia
Kaluga Electrometallurgical Plant - Kaluga, Russia
Caspian Offshore Industries Metal - Kazakshtan
Voestalpine Steel - Linz, Austria
Hyundai Bloom Iron Mill - Dangijn, South Korea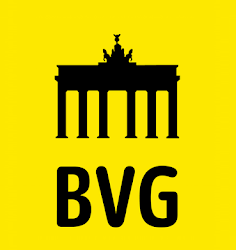 Power Plants
Teleriscaldamento - Cuneo, Italy
Heron Combined Power Plant - Thiva, Greece
Heatplant Trmice - Trmice, Czech Republic
Nikola Tesla Termo Power Plant - Obrenovac, Serbia
Balti Powerplant - Narva, Estonia
Hydro Power Plants
Voith Hydro Powerplants - Austria
Alstom Hydro Powerplants - Norway
Iru Chp Plant - Tallinn, Estonia
Centrale Hydro Alpe Adria - Udine, Italy
Posada - Prahova County, Romania
Wind Power Plants
Endesa Wind Power Plant - Spain
Parco Eolico Gamesa - Isernia, Italy
Parco Eolico Gamesa - Crotone, Italy
Parco Eolico Gamesa - Palermo, Italy
Parco Eolico Acciona - Palermo, Italy
Photovoltaic Power Plants
Photovoltaic Park - Larissa, Greece
ABB Energy Stor age - Campobasso, Italy
Karbinci 2 PV Plant - Montana, Bulgaria
Stadio Bentegodi - Verona, Italy
Solar Energy - Isle of Wight, UK
Industrial Plants
Fincantieri - Italy
Ferrero - Italy
Saint Gobain - Italy
Pirelli - Italy
Michelin Italiana - Italy
Automotive
Stabilimenti FIAT - FCA
Rolls Royce - Derby, UK
Maserati - Italy
Mercedes-Benz - Ludwigsfelde, Germany
BMW Logistic Center - Wallersdorf, Germany
Paper Mills
Cartiera di Fabriano - Ancona, Italy
Syass pulp and paper plant - Saint Petersburg, Russia
Reno De Medici - Belluno, Italy
Cartiera Pirinoli - Cuneo, Italy
Cartonificio Fiorentino - Firenze, Italy